Foals 2018
The first three foals are born and I am over the moon with their beauty and wonderful characters. Please welcome with me: AQM Fames … Blessing (name yet to be decided on), AQM Cocoas Golden Fantasy, AQM Cocoas Memoria Martha. All foals will be for sale after weaning. Please keep an eye on the Sales page.
Shows 2017
In 2017 for the first time ever an Aquamarine horse was in professional show training. AQM Fames Fallen Embers, or Smarty to his friends, spent the season with Veronika Vonkova and has surpassed all expectations. In Holland as well as in Czech he has won numerous Champion titles. My personal highlight was 4 (!) Grand Champion titles in the Czech Miniature Horse Championships. Especially proud also made me the fact that two AQM babies had a close race at the Czech Intercup: AQM Fames Fallen Embers won Reserve Grand Champion and AQM Cocoas Wings Of Dawn won Grand Champion (owner Marion Strauch).
The Fame babies of external owners did great in the showring again in 2017. For their owners they brought home many Champion, Grand and Supreme Champion titles and even two European Champion titles. Fame is starting to make a name for himself as a sire to hugely successful show offspring. I'm very proud of Fame and his get.
With Fame himself I took part in the show at Gut Hanum again this year, where a fairytale was told with the horses. Fame and I were (among other things) part of the Musketeers. Fame did his best and everybody loved him.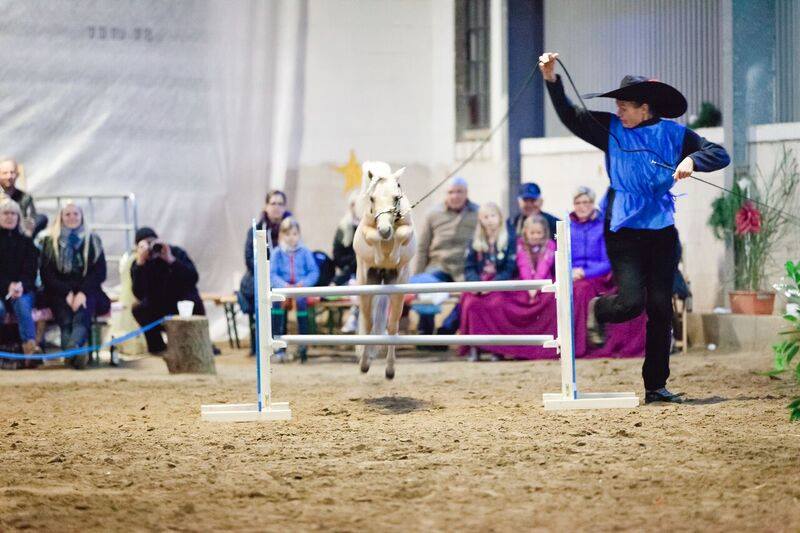 Foals 2017
Four adorable foals have been born in 2017. Blessing came first with a silver dunskin colt by Fame, Mercedes and Luna followed with fillies by Cocoa and Dark Destiny. Lily had a late baby, a beautiful palomino colt by Fame. All foals are for sale.